Welcome explore bicycles routes in Mikkeli and Juva!
We have a range of bikes for adults and young people, so even families can go cycling together. We also provide the necessary equipment, such as helmets, bike locks and maps, so you can enjoy your bike ride safely.
We'll be happy to help you choose the right bike and give you tips on suitable routes and attractions in the area. Cycling is a great way to explore the beautiful scenery and sights of Mikkeli and Juva. Take the opportunity to rent a bike from us today!
Bicycle rentals (only at Siikakoski)
Mountain bikes (5pcs), competition bikes (2), hybrid (1), fat bike (1), gravel (1)
| 1 hour | 1-12 hours | Day | Week |
| --- | --- | --- | --- |
| 25€ | 30€ | 40€ | 210€ |
Electric bike rental/e-bike (at the moment only one for rent)
| 1 hour | 1-12 hours | Day | Week |
| --- | --- | --- | --- |
| 35€ | 40€ | 50€ | 280€ |
Transport of bicycles to other places: 20€/100km
CYCLING ROUTES FROM SIIKAKOSKI
They also meander along forest roads and paths near the shores of Lake Saimaa. The bays of the lake are glimpsed as you cycle, and the lake can be seen from the highest points of the hilly terrain. On your return to Siikakoski, you can enjoy sweet or savoury treats with coffee, tea or juice and even have lunch at the Siistonen Bakery Restaurant, 7km away.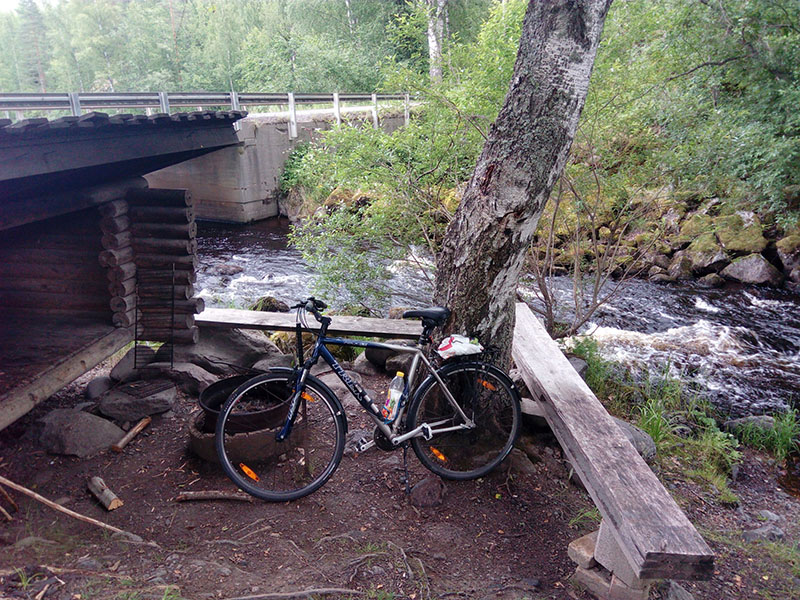 From RISTIINA, you can cycle along the shores to Kallionieme or Tauko Taipalee, or alternatively paddle to Mikkeli or Anttola or Greater-Saimaa. On the way you can visit the rock paintings of Astuvansalmi (Saimaa Geopark).
Historical landmark in Mikkeli
The Astuvansalmi rock paintings are a prehistoric rock painting complex located near the town of Ristiina, Mikkeli, on the shore of Yövesi in South Savo. The paintings are among the largest in Finland and Fennoscandia. The Astuvansalmi rock paintings were known to some local people even before they were "discovered".
10km from Ristiina harbour you can rest at Tauko Taipalee boat dock, covered shelter and other social facilities on the beach.