Felet The legend Rashid Sidek
€109.90
The Rashid Sidek racket is combined with Low Aero Dynamic (L.A.D) frame to minimize air resistance for rapid swing and makes every movement of hitting more easily and smooth
2 in stock
Description
SPECS
weight: 4U-82g/3U-86g 
Balance: 293-297mm
Max stringing:35LBS
Lenght: 675cm
Flex: stiff
Competition racket published to honour the legendary world number one  in the 90`s, Rashid Sidek.
The racket is combination of power and speed. The aerodynamically shaped frame minimizes air resistance and makes shots easier and smoother. Aero carbon tech composite structure allows higher tensions and thus enables hard accurate hits. TOP RACKET COMES AT A GOOD PRICE!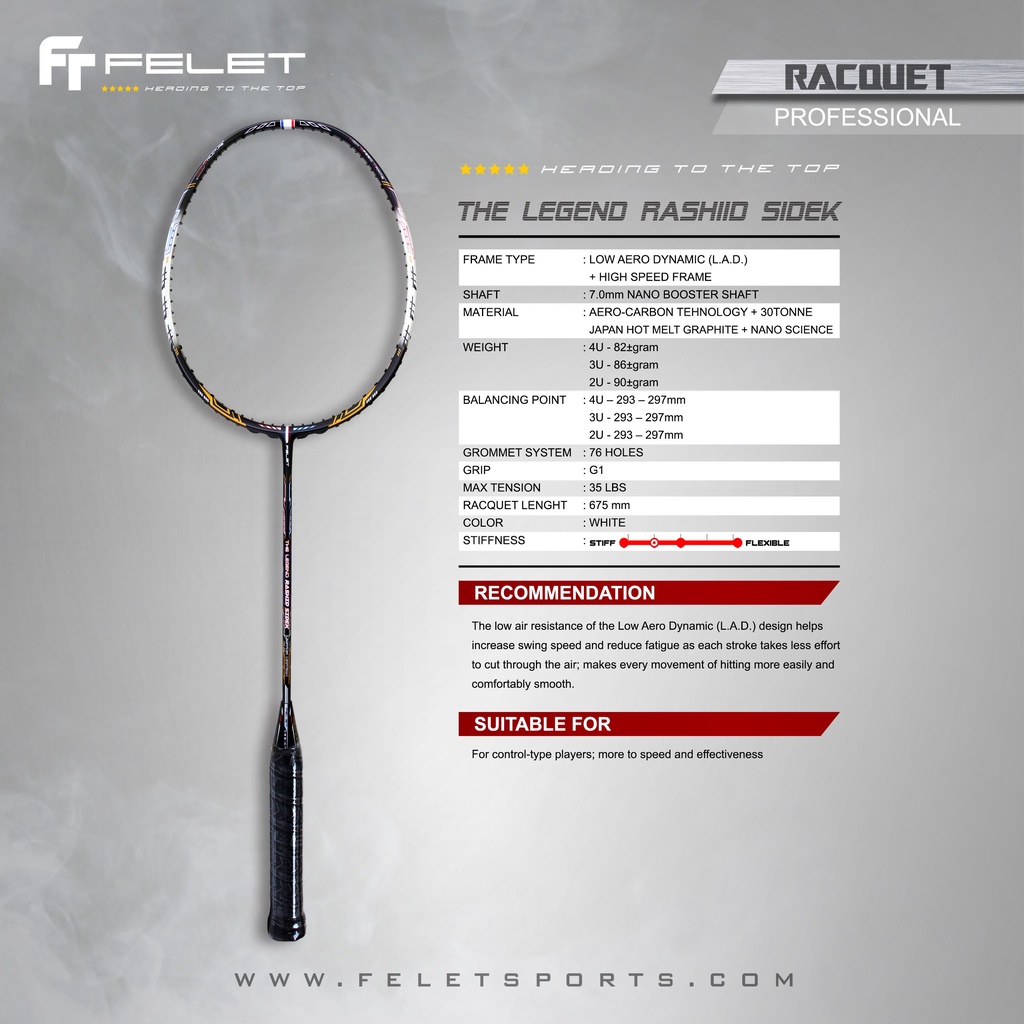 The Rashid Sidek-LIMITED racquet officially released with achromatic white color. This racquet is a perfect blend of Power and Superior Speed! This series is combined with Low Aero Dynamic (L.A.D) frame to minimize air resistance for rapid swing and makes every movement of hitting more easily and smooth!
The Aero Carbon Tech composite has optimum rigidity to bear higher tension for accurate and solid strokes! It has top-notch material with a reasonable price.
Additional information
| | |
| --- | --- |
| Tension | 10, 10.5, 11, 11.5, 12, 12.5, 13, 8.5, 9, 9.5, Without tension |